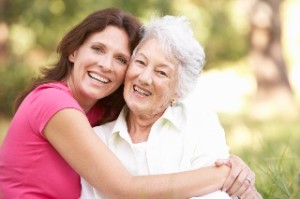 At times, you're going to likely feel overwhelmed when you're providing senior care to an individual. It may be your mother or father, a grandparent or other elderly loved one, or it might be someone with whom you had no previous connection. No matter who you're caring for, it's important to make sure that you get enough breaks from this level of care.
There are several ways that you can take a break from something, such as work. You can punch out and go sit in your car listening to music for a few minutes. You could go for a walk. You could find a private, secluded place and just scream out all of your frustrations.
When providing senior home services, these might work, or you can choose one of the following 4 ideas to help you take a break from senior care.
1. Rely on adult day services. Throughout most communities in America, there are agencies and senior centers that offer adult day services. Most of these will cost money, but they are places where the elderly individual can go to take part in activities, meet with other men and women their age, and more. They get meals and they can be there from early in the morning to later in the afternoon or early evening.
2. Understand the patient's schedule. If you know the patient's schedule during the day, then you may know that there is an hour or two in the afternoon when they don't require any real assistance. This could give you the opportunity to get away for a short while.
3. Go for a walk. You might be helping the senior go for walks in the morning as part of their daily exercise routine, but what about getting some time for yourself? A nice, brisk walk, leaving the music and headphones home, can help you get some time to yourself, the work through problems and frustrations that you may be dealing with, and to just relax.
Today, we don't value the quiet anymore. We seem to always need a distraction. Let that go and be alone with your thoughts.
4. Hire extra help. You can hire another senior care provider to help care for the patient. This could be a family member who can relieve some of the pressure that you're feeling, or another senior care service provider from an agency.
These are just 4 ways that you take a break from senior care. Do you have a few of your own? Share them with others.
If you or an aging loved one needs senior care in the Roseville, CA area, remember Senior Home Care Services for all services needed. Call us at (916) 514-7006 for more information.