Caregiver in Roseville CA
As a family caregiver for your elderly loved ones, time is often of the essence when it comes to handling everything in your schedule, and this includes preparing for your holiday feast. One way to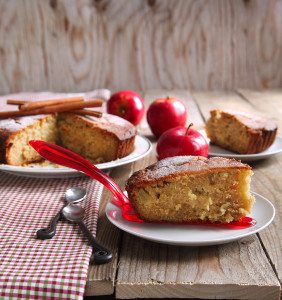 help you make the most of the time that you do have is to find ingredients that can do double or even triple duty in your meal. This lets you cut down on your preparation and feel confident in the consistent quality of what you serve your loved ones.
This recipe is for a delicious traditional cornbread that you can use for several different dishes in your Thanksgiving feast. Make up a few batches in the week leading up to the meal, freeze them, and then thaw them out the night before so that you are ready to add the bread into your dishes. It is also tasty and satisfying when served just as it is with butter alongside a bowl of chili or other weeknight meal, or cold with a drizzle of honey for breakfast.
What You Will Need
• 2 large eggs
• 1 cup of buttermilk
• 1/2 teaspoon of kosher salt
• 1/2 teaspoon of baking soda
• 1 and 1/2 teaspoons of baking powder
• 3/4 cup of yellow cornmeal
• 3/4 cup of all purpose flour
• 5 tablespoons of unsalted butter and more for the pan
• An 8 inch square baking pan
• A microwave
• A microwave safe dish
• A mixing bowl
• A large bowl
• A whisk
• A stirring spoon
• A toothpick
What to Do
• Place a rack in the middle of the oven
• Preheat the oven to 425 degrees F
• Butter the 8 inch square baking pan
• Melt the 5 tablespoons of unsalted butter in the microwave on a microwave safe dish in three fifteen second intervals on high
• Set the butter aside to cool
• In the mixing bowl, whisk together the flour, baking soda, baking powder, salt and cornmeal
• In the large bowl whisk the buttermilk and eggs together
• Add the melted butter into the mix and continue to whisk
• Add the flour and cornmeal mixture to the buttermilk and egg mix and stir until just combined
• Pour this batter into the pan
• Place the pan in the preheated oven
• Bake the cornbread for 18 to 23 minutes, or until it begins to brown
• Insert a toothpick to the center of the cornbread and then remove; if it does not come out clean, return to the oven to bake for intervals of additional 1 minute time until it does
• Place the cornbread on a cooling rack in the baking pan for about 10 minutes, allowing it to cool a bit
• Slice and serve, or add to a recipe
Some delicious Thanksgiving dishes you can make with this cornbread include:
• Cornbread dressing or as a supplement to white bread in basic dressing recipes to create different texture and flavor
• Stuffing for stuffed mushrooms or oysters
• Breading for fried vegetables
• Topping for turkey potpie made the next day with your leftover turkey, gravy, and vegetables
If you or an aging loved one needs caregiver services near Roseville, CA, remember Senior Home Care Services. Call us at (916) 514-7006 for more information.