Senior Care near Roseville, CA – Organization for Caregivers
One thing most successful people have in common is they are very well organized. However, what you may not realize is this is an ongoing process. You can't simply establish and use the same schedule for an indefinite amount of time. Even the most organized people out there still tweak and improve their routine, schedule and the tools they use to stay organized. To help you keep all areas of your life as organized as possible, we have gathered together some very effective and surprisingly simple tips.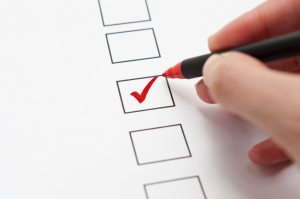 There are a Variety of Efficient Organization Methods
Keep a to-do list that syncs with your mobile phone (so you can add stuff as you remember or think of it). And make sure every item has a due date.
Less. Stuff.
Learn to trust people with critical tasks in all areas of your life. When you learn to effectively delegate tasks you actually find that it is easier to keep the stuff you cannot delegate better organized.
You control your life. Whatever electronics or paper you use, make them work for YOU not the other way around. Does Outlook really have to stay checking your email every 5 minutes? Maybe, but I bet you'll get a whole lot more done if you check it a few times per day. That goes for the Blackberry too! After all, there are so many tools, and one to fit everyone – so use what works, but make it work for you!"
You can read about more great organizational strategies at this site: http://zenhabits.net/27-great-tips-to-keep-your-life-organized/
Delegation Is What You Need
Although you may believe you can do everything, in most cases this is not true. Instead, it is much wiser to delegate important jobs to people you trust, whether its business related, concerns the household chores or anything else. When you delegate some of your scheduled jobs to other people, you will find that you are better able to stay organized when it comes to the things you can't delegate. It's also in both your and your senior's best interest to have help with caregiving. You can hire senior home services for your loved one to meet their needs.
Tidy It Away Now
If you find that things seem to pile up around your desk, home or any other part of your house or workplace, there is a very simple solution. As soon as you have finished using something, you should put it away again. Not only does this help to de-clutter, but it makes it easier to find things when you need them, if they are always tidied away in the same place.
Always Have a Capture Device Close To Hand
Whether it's your smartphone, a notebook and pen or a mini whiteboard; to keep your thoughts and ideas organized always have some kind of device that allows you to quickly note things when you think of them, regardless of where you are. This way you can remember phone numbers people give you, dates set up for friends or appointments, and other things that you'll need later on. It saves a lot of time when you don't lose important information.
If you or an aging loved one needs senior care in Roseville, CA area, remember Senior Home Care Services for all services needed. Call us at (916) 514-7006 for more information.