Elder Care in Folsom CA
Your mother wakes up and her eye is crusty and difficult to open.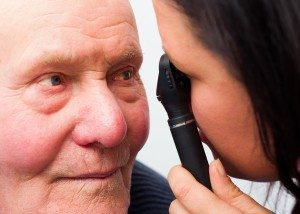 Your father keeps rubbing at his eye and you notice that it is red and slightly swollen.
You have cold-like symptoms for a few days and then start noticing a stinging, itching sensation in your eye.
If you or your aging loved ones have noticed any of these symptoms, it might be Pink Eye and that could be an unpleasant element of your fall elder care journey with your seniors. A very common eye concern, conjunctivitis, colloquially known as Pink Eye, is not serious but can be uncomfortable and last for up to 10 days for a common infection, three weeks for a chronic infection, or even longer for a recurring infection
Some things that you should know about Pink Eye include:
• "Conjunctivitis" is a term used to describe a variety of types of redness and swelling to the mucus lining of the eye.
• This condition can be caused by a variety of factors, including viral infection, bacterial infection, exposure to smoke or other chemicals, exposure to high winds, allergies, and dry eyes.
• Bacterial and viral forms of the condition are extremely contagious and can spread very quickly from person to person, making proper germ control and handling of potentially contaminated items during your elder care efforts.
• The most common sources of spreading the infection are through improper handwashing practices and coming into contact with contaminated items such as washcloths and towels.
• The most common viral infections to cause Pink Eye include the herpes virus and the adenovirus, which is the same respiratory virus to cause infections of the upper respiratory system and sore throats.
Symptoms of a potential viral Pink Eye include:
• Teary eyes
• Red coloration in the white of the eye
• A thickened, clear or slightly whitish discharge from the eye
• Itching in the eyelids
• Burning sensation in the eyelids
• Swelling or tenderness in front of the ears
• Swelling of the eyelids
• Crusting that results from the discharge building up and drying when your eyes are closed for a long period of time, such as when sleeping.
Though the average Pink Eye infection lasts between 5 days and a week, the symptoms could be more severe and last longer if your aging loved ones have an impaired immune system, have immunity issues due to another medical condition, wear contacts, or have blindness in one eye. Bacterial Pink Eye infections are more serious and can lead to pain, thicker discharge from the eye, and more serious swelling. These infections are caused by bacteria such as Staph, Gonorrhea, or cat scratch fever.
The most important thing for you to keep in mind when you or your seniors are going through this issue is controlling its spread. As with any other infection, having Pink Eye can make your aging loved ones more susceptible to other illnesses, so it is important for you and your parents' elderly health care services provider to take extra care to protect your parents from the worsening or spreading of the infection.
Use these tips to help your parents get through Pink Eye and to control the spread of the infection:
• Remove and dispose of contacts worn just before or when the symptoms appeared. Wear glasses throughout the course of the illness.
• Apply hot, moist compresses to the affected eye for 10 to 15 minutes at a time several times a day. Be sure to use a clean cloth each time and launder the used cloth immediately to prevent spread.
• Use a warm, wet cloth to carefully wipe discharge out of the eye from the inner corner out.
• Visit the doctor to determine the cause of the infection and get recommendations for proper management.
If you or an aging loved one needs elder care services near Folsom, CA, remember Senior Home Care Services. Call us at (916) 514-7006 for more information.