It's that time of year again when people send millions upon millions of greeting cards to friends and family members all across the world. Of course, no one actually sends millions of greeting cards, but rather the collective of all of us together do. If you are caring for an elderly loved one, then holiday cards can be a great elder care activity that you might not have thought about before.
One of the first instincts that many of us have when it comes to holiday cards that we plan to send to our family and friends is to head on down to the local Hallmark store of other store that carries greeting cards and pick up a few boxes. Then you need to fill them out, address them to your loved ones and send them on their way.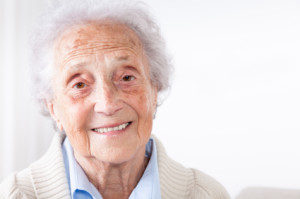 There's absolutely nothing wrong with this, but how about doing something a little more personal and unique? One great idea that you can do with your loved one, or suggest to their elderly health care provider, if they have one and are looking for something to do with them, is to make their own greeting cards. This can be done using many of the most basic computer programs, even Microsoft Word.
Choose a picture or a couple of pictures that have some significance to the elderly individual, such as a picture with them and their grandchildren, and then have them write a couple of sentences about what they mean to them. You can print this up as a unique card to send to them.
They can then do this for each person on their holiday greeting card list. Simply find a picture with this friend or family member and the elderly individual and then have them write about a memory or some other sentimental idea. Depending on how many people that the elderly individual plans to send holiday cards this year, this activity could end up taking quite a bit of time.
Of course, if your elderly loved one doesn't work (and most likely they don't), then they will have plenty of time to do something completely different, unique, and personal for this year's holiday cards. If you are the one providing elder care, you can certainly help out by organizing pictures and incorporating them onto the computer program. If you have elderly health care, find out what they can do to help.
If you or an aging loved one needs elder care services in the Roseville, CA area; remember there is "Senior Home Care Services" for all services needed. Call us at (916) 514-7006 for more information.