Elderly Care in Fair Oaks CA
When most people think of an older adult, they probably picture a frail man or woman sitting in a rocking chair, where they are either reading the newspaper or knitting. These days, elderly adults are much more active. In fact, many of them are able to do a lot of the same physical activities that younger adults are capable of doing.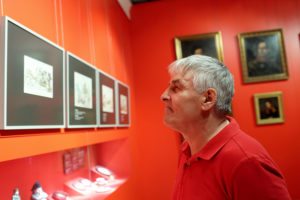 However, some seniors are lacking in physical activity because of chronic health problems, mobility issues, or a decline in energy. Whether your loved one has one of these problems or are perfectly healthy, there are plenty of activities they can participate and may even enjoy doing. If they live alone, they may find it difficult to do them alone. In this case, consider hiring an elderly care provider who can help motivate, support, and encourage the elder to continue working towards their fitness goals.
Activities Older Adults Can Do
Here are just a few activities that will keep your loved one feeling young and energized once again.
Go to a concert. For those older adults who are music buffs, concerts are the perfect activity. Not only can they enjoy a night of listening to their favorite musician or composer, but they can also gain health benefits that music has to offer. Music therapy programs are usually offered at senior centers or hospitals because it will keep their mind stimulated and engaged, while also boosting their memory. If the elder is in a wheelchair or uses other mobility devices, research the layout of the concert ahead of time to make sure the venue will be able to accommodate them.
Check out a museum. Many museums have begun creating programs for older adults, such as art walks and programs targeted towards seniors with dementia or Alzheimer's disease. Your loved one can get a great workout by walking from one exhibit to another, while also getting a senior discount on top of that.
Learn a new language. Is there a language your parent has always wanted to learn? Well, they are never too old to pick it up. In fact, learning something as complex as a language or technology skill can exercise the mind and ward off Alzheimer's or other forms of dementia. Encourage the elder to join a class or use language learning software on their own.
These activities may not be classical exercises, but they will keep your loved one's mind and cognitive skills fit.
If you or an aging loved one needs elderly care in Fair Oaks, CA, remember Senior Home Care Services. Call us at (916) 514-7006 for more information.
Source:  http://www.sheknows.com/health-and-wellness/articles/838995/senior-health-4-fun-and-healthy-senior-activities