Elderly Care in Fair Oaks CA
Whether your elderly loved one has had diabetes for many years or they were newly diagnosed this year, this is a disease that affects millions of Americans each year. Although your parent will need to make significant changes to their health in order to prevent any complications from occurring as a result of this condition, they can still live a very normal life.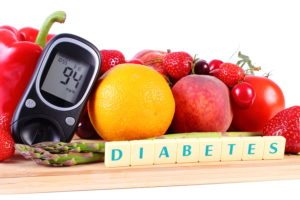 To help your loved one better care for themselves, consider hiring an elderly care provider. This professional caregiver will monitor the senior's health, reminding them when it is time to take their medications.
Keep track of their blood sugar. It is important that elders are consistently monitoring their blood sugar each day. Failing to do so could put them at risk for health complications and risks of other conditions. If the elder is often forgetting to check their blood sugar, an elderly care provider can remind them.
Do not forget the medication. Another important part of managing type 2 diabetes is remembering to take the appropriate medication. However, this can be challenging for those seniors who take several different medications for other health problems. A pillbox may be necessary to keep the elder organized. Reminders can also be set on the elder or caregiver's phone.
Eat the right foods. Diabetics should eat meals that are rich in non-starchy vegetables. The elder should also control their portion size. For more diet tips for the elder, talk to their doctor or a dietician.
Exercise more. Getting regular exercise can help manage glucose levels in order to reduce blood sugar levels. Is there an activity your loved one enjoys? Well, now is the time to encourage them to continue doing it. Some exercise ideas include walking, jogging, swimming, dancing, or aerobics.
Get regular doctor checkups. It is important that your loved one continue to see their doctor on a regular basis. If there are diabetes complications in the future, these regular checkups will allow the doctor to spot them and provide a treatment before they become a bigger problem.
Take care of your eyes. Another common complication from diabetes is eye conditions. However, by keeping the blood sugar levels under control, the elder will have a much lower chance of developing these vision problems.
Get your hearing checked. The elder's hearing may also be affected because of their diabetes. This is because the nerves and blood vessels in the inner ear may become damaged if the senior's blood sugar becomes too high. By managing their blood sugar, they can prevent this from happening.
If you or an aging loved one needs elderly care in Fair Oaks, CA, remember Senior Home Care Services. Call us at (916) 514-7006 for more information.
Source:  http://www.everydayhealth.com/hs/diabetes-pictures/type-2-diabetes-health-tips-for-seniors/