Home Care in Sacramento CA
There are an estimated 44.4 million family caregivers working in the United States right now. Many of these people take on this job because they don't fully understand what it entails, don't realize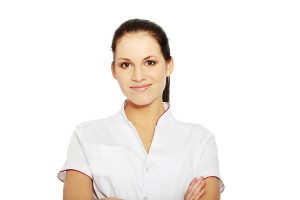 it needs to be thought of as a job, or don't understand how important it is for their loved one to have experienced and professional care supporting them.
There are many reasons why family caregivers may not be equipped to handle the situation and why a home care aide, especially somebody with experience, can be an asset.
Experience makes all the difference in the world.
What would you rather do: visit a medical professional who just recently finished his or her medical school training or somebody with 20 years of experience? All things being equal, such as cost, most people would choose the more experienced doctor with their health.
Why should that be different when it comes to any type of support for an aging individual? Family members certainly know the senior and that can offer comfort to them as well as the elderly individual, but experience makes a significant difference for many aging individuals.
One of the most common things family caregivers do when taking care of loved ones is discourage them from pursuing certain activities that may be deemed 'risky' by those family members. A risky activity could include walking through a park, going into town and walking down the sidewalk looking into all the store windows, and more. These may be deemed risky to some degree, but they offer a great deal of exercise.
Experienced home care aides know how important it is for seniors to stay alert, healthy, and active. Without activity, it can lead to feelings of isolation, loneliness, and even depression and that can have a direct impact on their physical and emotional health.
Experienced home care aides will also be more in tune with certain challenges their elderly clients may be facing. There could be something the senior doesn't want to share with family members, such as having difficulty getting onto and off the toilet, but will be more likely to share that with a professional caregiver with whom she doesn't have a strong emotional connection.
A home care aide may also notice certain behaviors, such as withdrawing from friends or family that could signal a more serious issue developing. While it is certainly noble to want to be there and support an aging loved one, an experienced home care aide is by far the best option.
If you or an aging loved one needs home care services near Sacramento, CA, remember Senior Home Care Services. Call us at (916) 514-7006 for more information.