Three Awesome Elder Care Benefits of Dancing (and How You Can Get the Senior Movin') in Sacramento, CA
Doctors are always telling us to get up and move, exercise to stay healthy. Even technology has gotten into the game with many gadgets available to track your progress and keep you on track. There are numerous elder care benefits to staying active and moving.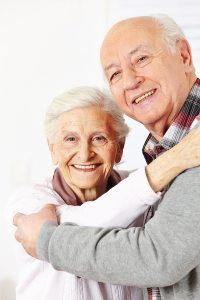 But there's a reason why some people cringe at the very mention of the word "exercise." To them, it's just not fun. But no matter who you are or where you're from, dancing sure is. There's even such a thing as "chair dancing" for those with physical limitations. So turn up the music, find a partner, friend, or chair and enjoy the movement.
Three awesome elder care benefits of dancing can be seen in elderly patients, and the best part is, it's never too late to get started.
Dancing a jig helps get the blood pumping and getting the blood pumping means that heart rate is up and the circulatory system is getting its groove on.
It feels good to dance. To listen to the music and allow your body to move to the beat. How can you be in a bad mood while sashaying across a dance floor?
Getting up and moving, even if you feel you're not a good dancer, helps keep your joints limber and can help alleviate the stiffness and pain of arthritis. Remember, a body in motion tends to stay in motion, while a body at rest, tends to stay at rest.
Because exercise increases the level of brain chemicals that encourage nerve cells to grow, having a regular workout routine becomes more important as we age, not less. Plus, dancing that requires you to remember dance steps and sequences helps to boost brainpower by improving memory skills.
Dancing is fun. You can do it alone, in pairs, or even in groups. You can dance at home in your pajamas if you're feeling the groove, or take a night (or afternoon) on the town to shake 'to the boogie.' Attend a dance class at your local senior center if finding a partner is what you need. There are so many ways to enjoy dancing and there's no wrong way to do it. So, no matter how you do it, where you do it or who you do it with, like one famous company has said: Just do it!
That can be some wonderful elder care.
If you or an aging loved one needs elder care in Sacramento, CA area, remember Senior Home Care Services for all services needed. Call us at (916) 514-7006 for more information.