As your loved one begins to get older, it is going to become even more difficult for them to understand some of the things that are going on around them. They may not be able to see as well or hear what people around them are saying. With all of the issues that come with aging, your loved one will have to spend a lot of time visiting the doctor. This can be a confusing time and often they may not understand what the doctor is trying to tell them, either because of hearing issues or because the doctor is talking in complicated terms. If your loved one needs some assistance with understanding their health issues, home care can be there to help.
Attend Doctor Appointments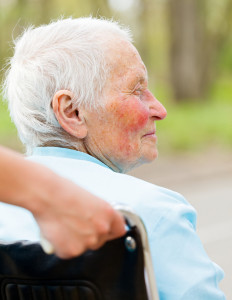 The first thing that home care can assist with is to attend the doctor appointments. This is the best way for them to be able to assist your loved one because they will be able to hear firsthand everything that the doctor is saying. This allows them to gather more information and ask the questions that they need in order to be able to  fully explain everything to your loved one later on. Compared to getting all of the information second hand from either you or your loved one, they will get everything right away and know exactly how to explain it all later.
Explain Information
After a doctor appointment, your loved one may be confused by all of the terms and information that has been thrown at them. While most doctors are more than willing to try and explain things to their patients, they are busy and might rush through the information at times. This can really leave your loved one confused about their medical issues, especially if they are barely able to hear the doctor. This is where home care services can step in. Once the appointment is over with, they can take your elderly loved one back home, sit down with them, and explain everything over to them again. Often, your loved one will have questions that will come up once they get back into a place where they are comfortable. The home care companion will be able to explain things in a way that your loved one will understand and answer any questions that come up.
Discuss Potential Health Problems
Just because your loved one was able to hear everything that the doctor was explaining does not mean that they fully grasp what is going on. In addition to explaining the information that was discussed with the doctor, the home care companion can take the time to discuss these potential health problems. Perhaps your loved one understands that they have arthritis, but they are not sure what that means and how it will affect their lives. The home care companion can explain some of these things along with give some advice on how to lessen the pain and prevent any future problems as well.
If you or an aging loved one needs home care services in the Sacramento, CA area; remember there is "Senior Home Care Services" for all services needed. Call us at (916) 514-7006 for more information.