Senior Care in Rancho Cordova CA
Keeping your aging parents' minds active is an important part of your senior care plan. Stimulating their minds supports ongoing cognitive health, reliable thought processing, stronger memory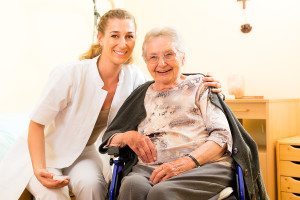 skills, and better emotional health. Doing the same activities every day, however, can get tedious, reducing the mental and emotional benefits. Find new and innovative activity options helps keep your senior care plan more interesting and engaging so your parents can continue reaping the benefits of your care and support.
One such activity is coloring. Many people think of coloring as a childhood activity perfect for little ones but that loses its effect once people get out of their elementary school years. Studies, however, have shown that the desirable aspects of coloring actually go well beyond childhood, offering adults and seniors a variety of benefits. Spending some time coloring with your elderly loved ones, or encouraging them to color with their senior health care services provider, can be a unique enhancement to your care plan you can enjoy on a rainy afternoon, while waiting at the doctor's office, or just when you all want some quiet time.
Benefits of coloring with your parents include:
• Reduce stress. Coloring is a relaxing, stress-free activity. As you and your aging parents choose colors and fill in the pictures, your minds disconnect from the stressful events of the rest of the day and focus instead of the calming, repetitive movement of coloring. This is a great option for easing your caregiver stress and supporting calmer mental health for your aging loved ones
• Encourage creativity. Using creativity and imagination stimulates the mind and encourages better cognitive processing and critical thinking. By encouraging your aging loved ones to use their creativity when choosing colors or creating pictures, you stimulate their minds and help to ward off cognitive decline and memory loss
• Foster conversation. Spending time coloring together is a great opportunity to enjoy conversation with your seniors, or for their senior health care services provider to get to know them better. The quiet time stimulates conversation, and the pictures and colors are a great way to jumpstart sharing and exchanging ideas
• Self-expression. You can learn a lot about your elderly loved ones by watching them color. Observe the colors that they choose to use or the way that they fill in the shapes in the picture. This can give you insight into their current emotional health and condition so that you can make modifications to their care plan if you think they may be suffering from depression or anxiety. Watching how they color can even give you an early indication of cognitive challenges such as confusion that you may want to bring up with their doctor.
While your parents can use coloring books designed for children, there are also many coloring books on the market specifically made for adults. Look for books that feature designs and pictures that correspond with your parents' interests, or let them express themselves freely by giving them a blank sketch pad and crayons so they can make their own pictures.
If you or an aging loved one needs Senior Care in Rancho Cordova, CA, remember Senior Home Care Services. Call us at (916) 514-7006 for more information.