Home Care in Davis CA
Starting a home care arrangement for your aging loved ones can be one of the most beneficial things that you can do to ensure that they can enjoy a safe, active, engaged, and healthy lifestyle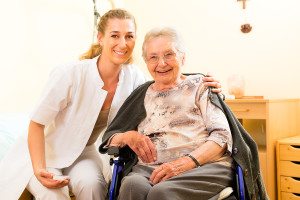 throughout their aging years. It can also be difficult and even nerve-racking for you. Especially if you have been their primary caregiver for quite some time or are simply accustomed to always being in control, it can be difficult to trust someone else and feel like you are handing over some of that control to another person. You want to feel confident that your parents are getting the level of care and support that they need and deserve, but you also have other things in your life that you need to handle, or may be living at a distance and are unable to personally offer all of the assistance that your parents need.
Hiring an in home health care services provider is an exceptional way to resolve these issues and give yourself peace of mind that your parents are getting everything that they need on a regular basis. By leaving clear and thorough instructions for the care provider, you further these benefits by guiding her care and ensuring that she understands what your parents require and how you want those requirements fulfilled.
Use these tips to leave clear and effective instructions for your parents' home care provider whether she is a regular provider or a respite provider just stepping in to provide care for a few days while you handle other tasks or get some much-needed rest:
• Be clear. When leaving instructions, be thorough and detailed so you can be sure there will be no confusion or misunderstandings. For example, rather than saying "Give them a low-fat lunch" offer recommendations for dishes she may want to serve them, or tell her where she can find a meal that you already prepared.
• Give a schedule. Particularly in the early stages of a care relationship or when you are utilizing the services of a respite care provider, having a schedule written out can help the care provider maintain as much consistency and predictability within the care routine as possible. Be detailed, writing out when things are done and how so that the care provider can get used to the rhythm of your usual day.
• Be detailed. If this care provider is new to your parents' lives, you cannot expect her to already know everything, such as how to get around the house or your parents' likes and dislikes. Include these details in the pertinent places throughout the notes, such as giving tips on where to find certain things or making a note of the types of foods that each of your parents dislikes at mealtimes. This will give all of you a greater sense of confidence going into the care relationship.
• Trust her. It is easy to fall into the sense that you are the only person who is capable of taking care of your loved ones in the right way and that no one else could possibly fulfill their needs properly. When starting a care relationship, however, you must be willing to trust in the experience, knowledge, and skill of the care provider and know that will do what she needs to do to give your parents proper care. This means not writing out long pages of instructions detailing things that she already knows how to do or worrying about checking in every few minutes. Trust in her and have peace of mind that your parents are in good hands.
If you or an aging loved one needs home care services near Davis, CA, remember Senior Home Care Services. Call us at (916) 514-7006 for more information.