Elderly Care in Fair Oaks CA
Starting in 1984, the month of October was designated as National Crime Prevention Month by the National Crime Prevention Council as a means of spreading public awareness, celebrating accomplishments, and developing new partnerships. This month is a nation-wide celebration not only focusing on national achievements, but those that are spotlighted on a state and local level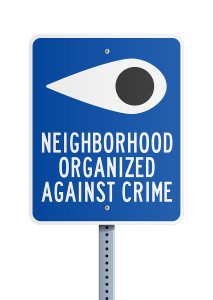 as well. Events and activities focusing on creating safer communities, volunteerism, victimization, and other awareness issues occur throughout the month. Those assisting their aging loved ones with elderly care can research where these event are occurring and attend with them, or bring information back to share.
Importance of Crime Prevention Awareness
As seniors age in place, their sense of independence increases as they feel more safe and secure. Therefore, when families helping them with home care incorporate crime prevention and safety tips into their routine, this sense of security increases. Here are some important crime prevention awareness tips families can share with their aging loved ones during National Crime Prevention Month:
If there isn't a peep hole on their door, the installation of one should be considered. That way, they are not automatically opening the door to a stranger's knock. A deadbolt should also be installed.
At night, keep the home well-lit on the inside and out. Not only will this help prevent inadvertent falls, but it also keeps prowlers away. Curtains or privacy blinds should also be closed.
Become involved in a neighborhood watch program. This will help ensure the safety of his or her home, as well as the rest of the homes within the community.
Events & Activities
While it may be scary for aging loved ones to think about crimes occurring within their neighborhood or within their home, for that matter, National Crime Prevention Month may serve as the catalyst families helping with senior care need to begin these conversations. They can begin by gradually introducing them to activities as a means of engaging them in socialization, low-impact physical activity, or mental stimulation. Then, they can move forward by:
Sharing information found online: a number of articles and blogs will be written during National Crime Prevention Month as a means of presenting fresh content. This information can be shared with aging seniors throughout the month to help them learn how to stay safe.
Watching viewable online content: new webinars and YouTube videos will also be created throughout the month, which is an optimal way for aging seniors receiving assistance with elderly care to receive information because they can hook it up to compatible televisions and pause it whenever breaks are needed.
Final Thoughts
Often times, aging seniors feel the most comfortable when they can meet an officer to hear information first-hand. If this is possible during National Crime Prevention Month, families assisting with in-home care can find an event where an officer is speaking and arrange an introduction. That way their loved one can have a chance to see who is protecting the community, learn their name, get to know what they look like, and shake their hand. This type of recognition delivers an extra sense of security as they age in place and continue maintaining their independence through their golden years.
If you or an aging loved one needs elderly care services near Fair Oaks, CA, remember Senior Home Care Services. Call us at (916) 514-7006 for more information.
Source
National Crime Prevention Month: National Crime Prevention Council
History and purpose of Crime Prevention Month