Sometimes it's easy to just assume that we can do things that we're not qualified to do, that we can fix things when they need fixing. When it comes to senior care for a loved one, it's all too easy to just think that we can provide the right level of care that they need, even though we might not really know what they need.
We have a tendency to not take certain things seriously, and senior care is one of those things. Whether you are looking into senior care services, or are planning to be the one providing it for your mother or father, for example, it's important that you take this level of care seriously, that you consider it to be important.
What does this mean? It means that you can't simply assume that you'll be the one who will provide the care that your mother or father needs and that just stopping by for a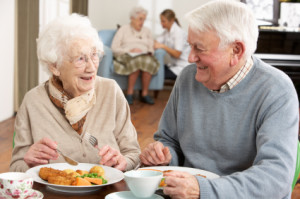 few hours a couple of times a week is going to be enough. You need to be more dedicated, to understand just what they need as far as care is concerned.
Sure, you know your loved one well and they are familiar with you, which is one of the reasons why so many family members end up trying to be the ones to provide senior care services to their loved ones. Another reason why so many people take this role on themselves is because they simply don't place the right level of importance on it.
Senior care is important for a variety of reasons. It's important in order to ensure that your elderly loved one is safe and healthy. It's important because the senior that you're caring for has shown signs or has suffered from a recent illness or surgery and they need help at home. It's important because there are things that a person can no longer do when they get older and reach a certain age.
It's not important because you think it's important or because your loved one just wants to remain in their home, stubbornly refusing to move. It's important because they are still full capable of living independently and just need a little support at times.
So when you're considering whether to hire a professional senior care service provider, make sure that you take the entire concept of senior care seriously. When you do, you'll be able to make the right decision that will provide the highest level of care for your loved one.
If you or an aging loved one needs senior care services in the Fair Oaks, CA area; remember there is "Senior Home Care Services" for all services needed. Call us at (916) 514-7006 for more information.