Senior Care in Sacramento CA
Everyone should have an emergency kit handy in their vehicles in case of car trouble or adverse weather conditions. As important as it is for us to have these emergency kits, it is even more important that seniors with hearing loss have an emergency kit ready. This is especially true for seniors with hearing devices.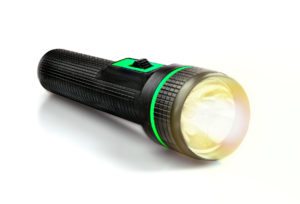 Older adults with this type of disability will not have the advantage of being able to hear the various noises in their environment. It is important that these kits include plenty of batteries and items for their devices, as well as more typical emergency kit items. To get a better idea of what should be in this kit, here is a list.
Have plenty of batteries. During an emergency situation, it is important that the elder's hearing device work properly. In order to do that, they need plenty of extra batteries, as well as a charger. Also, it would be helpful to have extra sets of hearing device batteries in case their current ones no longer work.
Include flashlights. Flashlights will help your loved one read lips when it is dark outside. Have one of these devices both in their vehicle and in their home.
Stay safe with Facebook. Facebook offers a new feature known as Facebook's Safety Check. What this program allows you to do is alert everyone in your area that there is a disaster, while also letting them know you are safe. This is an excellent way for the hearing impaired to check on friends and family after a natural disaster.
Use a weather-alert radio. A weather-alert radio will inform the elder of any hurricanes, tornados, or other disasters in their area. Older adults with hearing loss may benefit from a weather-alert radio that has a LCD screen that lights up when there is an alert.
Have an emergency phone number list. Your loved one will need to contact someone when disaster strikes. This person or people will need to come and check on the elder when he is involved in an accident or disaster by either having the elder call them or by checking in on them.
An emergency kit could come in handy for someone when they are in a disastrous situation, but especially for older adults with hearing loss. Hearing loss can also affect how the senior keeps up on their home. You and the elder should consider hiring a senior care provider in order to assist with the tasks they are not able to do.
If you or an aging loved one needs

senior care in Sacramento, CA

, remember Senior Home Care Services. Call us at (916) 514-7006 for more information.
Source:
http://www.aarp.org/health/conditions-treatments/info-2016/emergency-preparedness-hearing-loss-kb.html?intcmp=AE-HEA-COND-HRNGLOSS-HEAR516-SPOT2