Caregiver in Folsom CA
There are so many different reasons why people may become a family caregiver, and the most common is they want to make sure their aging mother or father or some other loved one is safe within the comfort of their own home. It's a noble gesture, but like so many other family caregivers all across the country, they begin to realize just how challenging this job can be and they also feel isolated from their friends, other family members, and the things they used to enjoy.
It can be a frustrating emotion to feel like you're all alone in dealing with something challenging. As a caregiver, your priorities may be to stop by and check on your elderly mother every day after work. A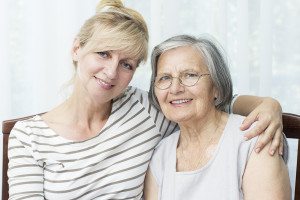 simple five minute visit could turn into several hours as she needs assistance with one thing after another. While not deliberate, far too often when people begin getting assistance doing various things around the house, such as housekeeping, laundry, and even preparing meals, the more assistance they seem to need.
You might've noticed this very pattern. At first her mother was fine taking care of herself, but once you began assisting her on a regular basis she seemed to be more and more reliant on you. This caused you to spend even more time working with her on a daily basis. Now you may be trying to talk to her about certain activities she wants to pursue, discouraging for her from trying those things, and focusing on keeping her safe.
The frustrations build, the stress melts, and when you try to talk to your friends about it, your spouse, or other family members, it seems fewer and fewer of them are around to actually listen.  The longer you go on as a family caregiver, the more isolated and alone you may feel.
You are not alone.
Keep in mind that no matter how long you've been a caregiver for your aging loved one, you're not alone. There are support groups and professional in-home care providers who can assist you in this journey. While you might not have thought about hiring a professional caregiver from a local home care agency, it's a great thing to do.
When you sit down and explain the benefits a professional caregiver could bring, such as easing the burden from you, helping you reduce stress and anxiety, and even encouraging your loved one first to pursue certain interests in life, your mother or other loved one may realize just how beneficial it can be as well.
If you or an aging loved one needs caregiver services near Folsom, CA, remember Senior Home Care Services. Call us at (916) 514-7006 for more information.